13 Tips to Help Seniors Thrive in Retirement
Jan 12, 2022
Retirement is a wonderful time to explore newfound freedoms, enjoy some well-earned relaxation, and grow as individuals.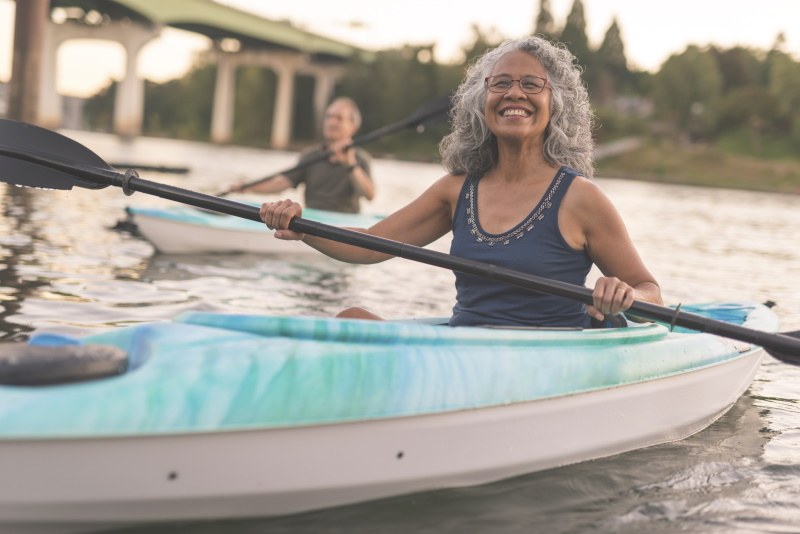 Retirement is a wonderful time to explore newfound freedoms, enjoy some well-earned relaxation, and grow as individuals. Finding fulfillment in retirement isn't the same for everyone. Different interests and goals mean every person has the ability to create a custom plan of what retirement looks like for them.
There is a misconception that determining how to thrive in retirement solely depends on your financial outlook. In reality, flourishing in retirement is about creating a plan that will help you embody an enjoyable, healthy lifestyle.
If you are looking for ideas about how to make a retirement plan that fits your interests and goals, you've come to the right place. Life Care Services® has put together several retirement tips that seniors can use to thrive.
Have a new perspective

We often become entrenched in keeping to a tight schedule at the height of our careers and when raising children. Some retirement advice you can take to heart: look at your life by objectives and not by available time. If you want to experience something new, go for it!

Enjoy a hobby

From playing cards to hiking, retirement is the perfect opportunity to spend time on your existing hobbies or to find new ones! You get to determine activities that are meaningful and provide challenges that will be rewarding to accomplish.

Invest in friendships

Social interaction as a senior is great for mental wellness. It's also a time to rekindle important connections with existing friends and to discover new friendships with others in a senior living community. Look forward to a lot of smiling and laughing!

Act on your health

Health visits are not just for when you're sick. Retirement presents the opportunity to check in on your health with medical professionals who can provide guidance for both physical and mental health. This also includes forming healthy eating, sleeping, exercise, and resting habits.

Review your financial plan

While financial planning is a part of retirement, it's easy to see it isn't the only component. Still, you will want to work directly with a professional to organize a plan for your retirement years, and for your family's future. Many times, seniors may try to plan based on the goals of others their age. It's important to determine a budget you are comfortable with and allocate your finances as you see fit.

Give back

The word "giving" is often associated with philanthropy. While financial donations to organizations, schools, and other areas are a great way to give, so is providing advice, mentoring someone, volunteering, or simply supporting others with kindness.

Share your knowledge

Many seniors have children, grandchildren, and great-grandchildren who would love to hear stories that can be passed down for generations. Retirement is a time to organize those thoughts and to do your own research on family lineage and history.

Embrace learning opportunities

Your retirement is not an end to learning, it is a beginning! Seniors have a great opportunity to master new ideas and concepts. Consider taking a class to expand your skills or sitting in on a lecture about a topic of interest.

See the world

While not a goal for everyone, traveling is an experience many in retirement want to take part in. What does your map look like? Plan destinations with loved ones, family, and friends. New sights and global cultures are waiting for you.

Plan a routine (or don't!)

Setting routines help many retirees keep structure to their day, similar to what they had while working. Others may want to shed the need for that structure. Sticking to a routine is a personal decision, but it can be helpful for some who still want to keep structure to their daily activities.

"Work" where you love

Many seniors who are retired may have stepped away from their careers but want to find fulfillment in part-time jobs or as paid volunteers. Now is the time to find a position that makes you happy and provides enjoyment when you go to work.

Live in a place you love

Your living environment should be a top priority in retirement, with access to amenities and comforts that suit your desires. Forget cleaning a home or needing to provide maintenance, a senior living residence should be one that lets you relax and unwind after a day of fun!

Enjoy it all

When you consider what you want out of retirement, enjoyment should be the number one goal. Breathe it in, and have a great time experiencing all there is to love about retiring.

Thrive in Retirement at a Life Care Services Community
Life Care Services has a wide variety of senior living retirement communities available around the U.S., all of which support residents and their custom retirement plans. We will help you accomplish your goals and align your interests, in addition to presenting options you may not have even known were available.
Ready to get started? Find your community, today!


Subscribe to Senior Living Communities Insights