5 Financial Benefits Your Senior Parent Might Qualify For
Aug 28, 2019
5 Financial Benefits of Being a Senior There are certain milestones we hit during our lifetimes. At 13, we're officially a teenager. Turning 16 means we can drive. When we turn 18, we can vote and see any movie we want.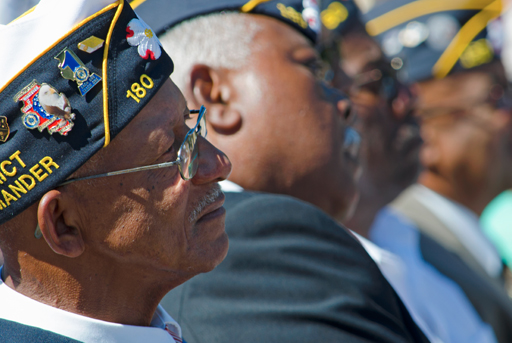 5 Financial Benefits of Being a Senior
There are certain milestones we hit during our lifetimes. At 13, we're officially a teenager. Turning 16 means we can drive. When we turn 18, we can vote and see any movie we want. At 21, we can buy alcohol. After 40, society says we've hit middle age. It's not until our 60s that the hard work, wisdom and experience starts to pay off. Yes, it's during this decade that most people retire, but it's also a time when you can start taking advantage of senior discounts and other financial benefits for senior citizens.
If you have a parent or other loved one who has recently retired, it's important to not only keep tabs on their health and wellness, but also on their finances. Make sure they can cover everything from food to housing to health care. Luckily, there are lots of discounts for fun activities to help your parent enjoy retirement. Plus, there are government benefits programs that offer financial assistance for seniors to bolster their bottom line.
Below are various suggestions of financial help for seniors, as well as ideas to help your loved one get more out of their retirement.
1. Senior Discounts
Once your loved one reaches their mid-50s to early 60s, they can enjoy discounts on meals, museums, movie theaters and other entertainment venues. There are also sometimes discounts on necessities such as groceries and clothing. Many hotels and rental car companies will have senior discounts. Seniors can also get 15% off some Amtrak fares, 5% off Greyhound bus tickets, and Southwest Airlines has senior fares for passengers over 65. Plus, the National Park Service gives seniors 62 and older a lifetime pass to over 2,000 federal recreation sites for just $10 in person ($20 online or via mail).
Not all senior discounts are publicized, and are sometimes given only to those who request them and show proof of age.
2. Cash Assistance/Supplemental Income
Your loved one may already be receiving monthly government checks from the Social Security Administration; retirees are eligible to start receiving benefits at age 62, though some will wait until age 70 to increase the amount they receive each month. The amount they receive depends on how long they worked and how much money they made during their working days, as well as your family member's age when they first started receiving payments. Find out more about eligibility and get more information on social security benefits here.
If your loved one has few assets and is older than 65, they also may qualify for supplemental security income, which is provided by the Social Security Administration.
3. Financial Assistance for Veterans
If your family member served in the active-duty armed forces during a war period, an important Veterans Administration (VA) program may be able to help out. The VA Non-Service Connected Pension program provides a guaranteed monthly income for war veterans. This program, often called "improved pension" or "aid and attendance," can help cover expenses for the elderly living at home, in nursing homes, and in assisted living or independent living communities. (This benefit may be granted in addition to any other military or non-military pension or retirement programs the veteran or a spouse are receiving.) To qualify, recipients must meet basic requirements for active federal duty during wartime and certain financial requirements such as income and asset limitations. But if your parent is incurring regular medical expenses — such as monthly charges for care, room and board in an assisted living community — those expenses could be deducted from their total income to help achieve eligibility and determine monthly benefit amounts. If your loved one is eligible, they may receive up to $1,788 each month (or $2,120 for the household if both your parents are still alive); a surviving unremarried spouse of a veteran may receive up to $1,149. Depending on the circumstances, this benefit could pay 20 to 60 percent of your parent's monthly assisted living fees.
4. Insurance Policy Conversion
If you've been helping your loved one sort through their papers and you've come across any old life insurance policies, don't assume they offer no value. In actuality, their life insurance may be an asset they can use. Converting a life insurance policy into a long-term care benefit may allow your family member to use those funds for their assisted living or long-term care expenses. (Letting a policy lapse or surrendering it typically returns very little cash.) Companies such as Life Care Funding can purchase policies at their present-day value. The funds are then deposited into an FDIC-insured account in the senior's name, and are distributed tax-free on a monthly basis to their care provider. Most every type of life insurance policy will work — from universal to term to group coverage — so it's worth a look to see if this option is suitable for your family member's situation.
5. Help Around the House
While not a direct financial benefit, there is help for the elderly living at home in the form of low-cost or free assistance with household chores and other maintenance tasks. Many local Area Agencies on Aging can help with seasonal cleaning, regular chores, heavy lifting, pest control and more, with the goal of helping older Americans live independently for as long as possible. Every state is different, so find your local Area Agency on Aging to see what services are offered and if your loved one is eligible for them.
There may be other benefits for seniors that your family member could qualify for to help cover their monthly expenses. If renting an assisted living residence is something they're looking into, use our search tool to find a Life Care Services® community in your area. Our experts can answer your questions about financing options. When seeking financial advice for your senior parent, consult with an accountant or tax advisor.
Subscribe to Senior Living Communities Insights