Best Vacation Locations for Senior Travel
Apr 10, 2023
With various budget-friendly and senior-focused trips and activities, enjoying retirement has never been better. Focus on your well-being and health and take a vacation or trip that fits your needs.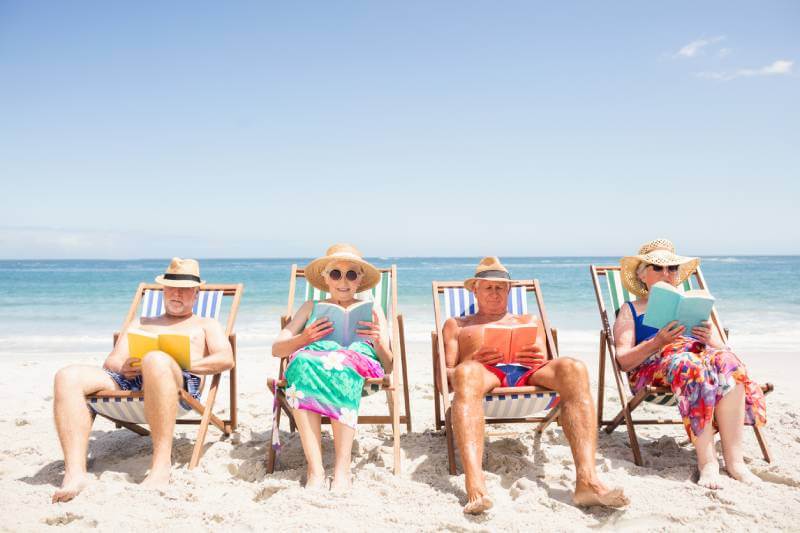 Finding the right opportunity for senior travel, whether that involves relaxation and leisure or fun activities, outdoor exploration, and more, is achievable. Discover some of the best places to vacation for seniors, exciting activities to do on vacation, and tips for planning your next getaway.

Where Do Seniors Go on Vacation?

Choosing to travel within the United States can help eliminate costly international flights. Pick a state or town you've always wanted to visit and consider exploring fun and exciting activities.

Travel to any of the recommended below places on your next vacation:

San Diego, California - Enjoy sunny weather and outdoor activities like nearby attractions, gardens, spas, and golf courses.
Key Largo, Florida - Visit a tropical paradise with great things to explore, kayaking, paddleboarding, snorkeling, and swimming in warm, crystal-clear water.
Santa Fe, New Mexico – Enjoy the colorful, rich history and an abundance of art galleries, museums, and the town square, all within a walkable distance from each other.
Phoenix, Arizona - Beyond beautiful accommodations at a luxurious resort, find yourself hanging out poolside, playing golf, tennis, pickleball, or visiting a spa.
Bluffton, South Carolina - Nature preserves, picturesque villages, riverfront marinas, and more allow you to enjoy the beautiful outdoors.
What To Do on Vacation as A Senior?

As a senior, you may want to travel with a group or alone. When you join a travel group, you can benefit from sharing expenses on activities like group tours and transportation. Also, traveling with a group is a great way to make new friends with similar interests. Travel for single seniors can be very enriching, rewarding, and reflective. Journey to exciting places and fully immerse yourself in your surroundings, relishing freedom and time to yourself.

Planning Your Senior Travel and Trip

No matter where your adventure takes you, pre-planning for your next trip can help you save on expenses and travel safely. Begin by scheduling your trip based on events and activities of interest, research senior travel discounts and group senior travel options, and provide your family and friends information about your trip, including the dates you will be gone.

If needed, you'll want to coordinate any medical or physical support and care you may need ahead of time, such as finding a professional caregiver to administer medication, use medical equipment, or help with physical transfers, getting dressed, and other needs.


Find Your Community Today

Life Care Services focuses on the well-being and holistic life of our community. And as trusted leaders in senior living development, we strive to make a difference in the lives of seniors every day.

We have over 130 communities across the U.S. and have various options for care, support, and friendship. Find the right community for you and prioritize your health and well-being.
Subscribe to Senior Living Communities Insights