CCRC Contracts Explained
Oct 17, 2019
After the house is paid off and you're only having to pay for daily household expenses, care quickly becomes the biggest expense for seniors.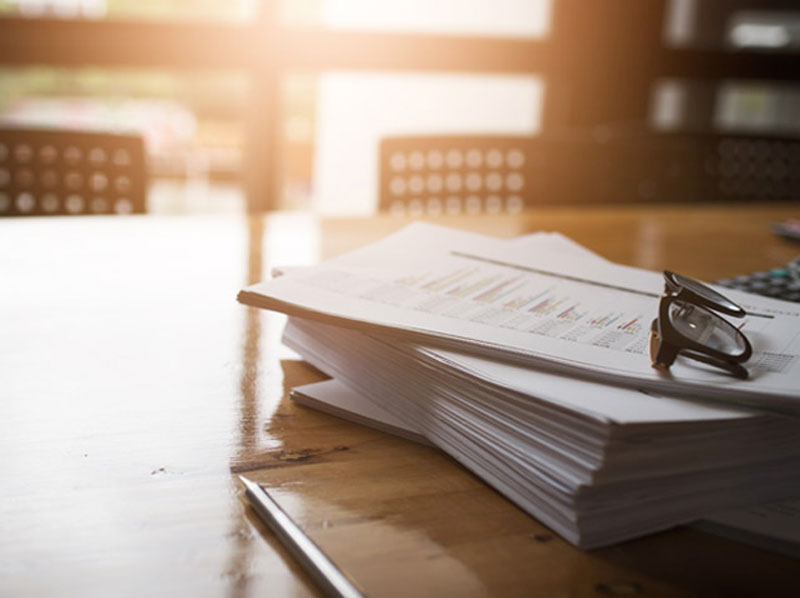 After the house is paid off and you're only having to pay for daily household expenses, care quickly becomes the biggest expense for seniors. But because life is unpredictable, it can be almost impossible to know what your health-related expenses are going to be from one month to the next.
That's why many seniors are considering the variety of contract and health care options of a type of senior living community called a Life Plan Community, also known as a Continuing Care Retirement Community or CCRC. Before we explore the different CCRC contract types, let's discuss the type of care these contracts typically cover.
CCRC contracts usually cover long-term care, which includes the basic needs of daily living like:
Meal preparation and eating
Getting dressed and grooming
Help with medication
General mobility
Bathing
Aid for those with dementia or Alzheimer's
Depending on where you live, paying for these services out of your own pocket can cost thousands of dollars each month.
In general, CCRC contracts don't cover health care costs, which can include:
Doctor visits
Diagnostic testing
X-rays
Medical equipment
Medications
Physical, occupational and speech therapy
Mental health services
Types of CCRC Contracts
According to the U.S. Department of Health and Human Services, 70% of seniors over 65 will need some form of long-term care for an average of two years. But unless you have a crystal ball, predicting the need for long-term care is nearly impossible. Will you need assisted living or skilled nursing care at some point? How much will you need and for how long? What is your family history of needing care? How much risk are you willing to take, and do you have the financial resources to absorb it?
Typically there are three Continuing Care Retirement Community options available in the senior living industry: Type A Life Care, Type B Modified Life Care, and Type C Fee-for-Service. Each of these CCRC contract types offers a wide variety of services (such as maintenance, linen service, housekeeping, dining) and amenities (such as fitness area, pool, classes, and clubs and socialization activities) as well as the ability to transfer to an appropriate level of care, including assisted living, memory care, short-term rehabilitation, and skilled nursing.
Type A Life Care Contract
At a Life Care community, there's an entrance fee, which is often partially refundable to you or your estate. There's also a monthly service fee, which covers utilities, services and amenities, dining, activities, scheduled transportation, maintenance, and more. They also offer guaranteed access to all levels of care at predictable rates, for life, at below market rates. And if you or your spouse needs different levels of care, you'll often still just pay one monthly fee — plus the cost for any additional meals. CCRC Life Care contracts often ensure you'll have a home for life. Be sure to thoroughly explore the details with the community you choose; not all of them guarantee lifetime residency if you run out of money.
Type B Modified Life Care Contract
This type of contract typically requires a lower monthly fee than a Type A Life Care contract, and possibly a lower entrance fee. It may include almost all the same residential services and amenities that a Type A contract offers. However, if higher levels of care like assisted living, memory care or skilled nursing are needed, you'll have access to the health care center for a predetermined number of days, and/or health care services are offered at a discounted rate. The monthly fee you pay in any given month depends on the health care services you need.
Type C Fee-for-Service Contract
Compared to the types of CCRC contracts listed above, a Fee-for-Service contract generally requires the lowest entrance and monthly fees. Some or all of the same residential services and amenities may be provided, but if you need assisted living, memory care or skilled nursing, you'll be charged market rates. If you need higher levels of care, your monthly fee will increase to cover the costs.
Understanding Entrance Fees
An entrance fee is a one-time, upfront fee you pay to move into the independent living part of a senior living community. The amount of your entrance fee depends on the size of the residence you choose and the number of people living there. Generally a portion of your entrance fee is refundable to you or your estate.
Entrance Fee Tax Deduction
The IRS says some of your entrance fee — and some of your monthly service fee — may be deductible as a medical expense. Generally, regardless of which type of contract you choose, deductions are available. This is true even if you don't receive higher levels of health care. Because tax deductions change frequently, talk with your tax professional.
Finding Your Best Option
Life Care Services® owns and operates senior living communities all across the country. As an innovative leader, our communities offer a variety of lifestyle options and contract types to fit your lifestyle and your budget. To find a community near you, use our location tool.
Subscribe to Senior Living Communities Insights