Debunking the Myths About Senior Falls
Jan 22, 2021
More than 25% of seniors experience a fall each year in America. Emergency departments see 3 million seniors for fall-related injuries.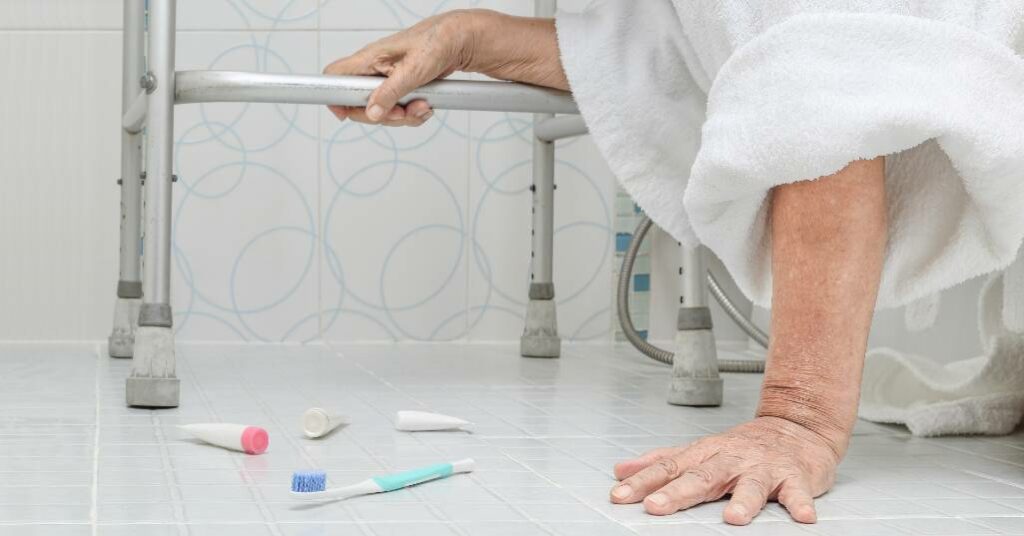 More than 25% of seniors experience a fall each year in America. Emergency departments see 3 million seniors for fall-related injuries. While falls are so common they've become the leading cause of both fatal and nonfatal injuries in adults over age 65, that doesn't mean they are an inevitable fact of aging. In truth, the belief that falls are simply a natural part of getting older actually puts seniors at a greater risk for falls.
Balance and agility naturally wane in an older adult's later years. If nothing is done, this decline puts seniors at a greater risk of experiencing an injury-inducing fall, but it doesn't follow that there's nothing you can do to prevent a fall from happening. Some basic steps toward fall prevention can make a senior much safer.
5 Myths About Senior Falls
We've outlined some of the most common myths about falls and the truths seniors should know, along with simple tips for fall prevention.
Myth #1: I'm still active, so I don't need to worry about falls. Staying active helps improve your balance and strength, and it does make you less likely to fall. But it doesn't entirely eliminate your risk. It's still important to take preventive measures against falls. Install safety grab bars around tubs and showers in the bathroom. Hold handrails when going up or down stairs. Avoid activities that require step stools or ladders. These small adjustments, in addition to maintaining your active lifestyle, can greatly reduce your risk for a fall-related injury.
Myth #2: If I don't move around much, I can avoid risk. Some older adults and their families believe leading a sedentary lifestyle will keep a senior safer. In actuality, muscles weaken as a result of an inactive lifestyle, which decreases strength and balance, putting seniors at greater risk for falls. Over time, even simple actions, like getting up from a chair or getting in and out of the shower, become more treacherous.
Myth #3: A doctor wouldn't prescribe me medicine that could contribute to a fall. Many commonly prescribed medications for conditions such as diabetes and hypertension may cause dizziness, which can cause you to fall. With any new prescriptions, talk with your doctor about the potential side effects. And if you experience dizziness or weakness, contact your doctor's office.
Myth #4: If I don't venture out of home, I have a lower risk of falling. A lot of falls happen at home. In fact, 80% of falls happen in the restroom.That's why seniors — especially those who live alone — should begin their fall prevention efforts at home. Clear clutter from walking paths, and either get rid of rugs or secure them to the ground. Make sure you have good lighting around the whole residence, and include lamps and nightlights for late-night bathroom trips. Install safety bars and railings around tubs, showers and stairways. Keep necessary items within easy reach, and ask for help when getting items down from high shelves or attics or up from basements.
Myth #5: Minor slips or falls aren't that serious. Seniors who experience a minor slip or fall are more likely to experience another in the future. It's important to tell your doctor and loved ones about any falls or regular losses of balance. Your support network can help you take preventive measures to avoid future accidents. They may also help you evaluate whether you could benefit from lifestyle changes, such as moving to a senior living community.
Senior living communities incorporate fall-prevention safety measures into the design of the campus. And on top of those necessary accommodations, residents benefit even further from an active social scene, engaging activities and holistic wellness opportunities available at their senior living community.
Helping Seniors Stay Active and Safe at Senior Living Communities
At LCS, we ensure every resident has access to the amenities they need to lead an active, healthy, happy lifestyle, including wellness programs and nutritious dining options. Ready to learn more? Find a community in your area.
Subscribe to Senior Living Communities Insights