How Moving to a Retirement Community Can Help Seniors Feel More Independent
Mar 17, 2020
We don't fear the unknown; what we fear is losing the known. If you're like most seniors, you want to retain as much freedom and self-direction as you can. You already know what you like and how you want to live.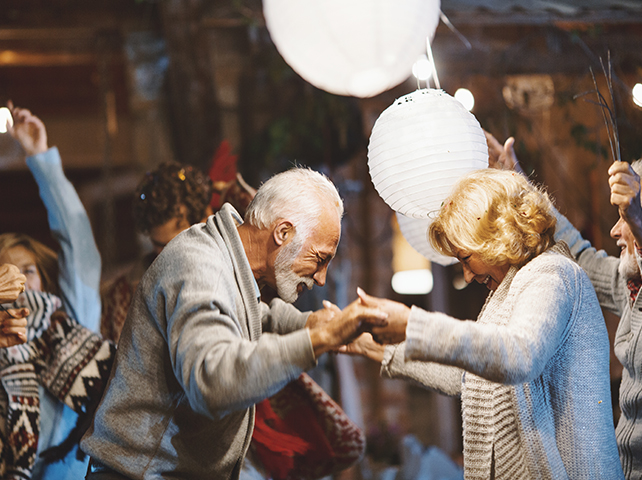 We don't fear the unknown; what we fear is losing the known. If you're like most seniors, you want to retain as much freedom and self-direction as you can. You already know what you like and how you want to live. To many older adults, maintaining independence is their number one priority. While you may say you don't want to move to a senior independent living community because you don't know how it could affect your lifestyle, what's probably closer to the truth is you fear losing what you have now. But consider this: What would happen to your lifestyle if you had a medical emergency?
This post will look at how to help seniors stay independent and show the ways today's senior living communities are specifically designed to promote senior independence.
Stay Independent
Just because you've moved to a retirement community doesn't mean you have to completely change the way you live. If you're still active and healthy, a senior independent living community can help you maintain your lifestyle and give you the freedom to enjoy an array of different amenities. And if the unexpected happens, most have higher levels of care right on-site. So don't let your age hold you back from a balanced and interesting life. Here are some things a community can help you do to ensure you stay independent:
Keep up with your hobbies and interests: Moving to a community will free you from home maintenance, housekeeping and cooking, giving you time to do more of things you love.
Stay physically active: Most communities have on-site fitness centers featuring a variety of classes. Physical activity is one of the most important components of your overall health and well-being, offering great cardiovascular benefits and releasing feel-good endorphins. Research shows good health is key to older adults maintaining their independence. In fact, daily exercise can help you be stronger, more flexible and more mobile.
Social engagement: At a community, neighbors and friends all always nearby and social opportunities are readily available. Check to see if your community has transportation options available so you can go out for parties, events, gatherings and holidays. Seniors who have a healthy social life not only tend to feel less isolated, but they're also more likely to have higher self-esteem.
Scheduled activities: There are always things to do, clubs to join and activities to attend at a community. You're free to get involved with any and all of them, but you can also relax and enjoy some time on your own.
Pet-friendly communities: Caring for a beloved pet is a great way to make new friends and stay active. If you're a pet owner, check to see if your community options are pet-friendly. Some have dog parks and dog-walking clubs.
Do things for yourself: The longer you can keep doing your daily activities, the longer you'll stay independent. Of course, you should also make sure you stay safe by getting the help you need when you need it.
Know your legal rights: Every community will have a list of residents' legal rights. Go over this list before you move in, so you understand how your new home respects your independence and privacy.
Ambient monitoring: A community that uses technology to remotely verify your well-being is a great way to keep you safe while respecting your privacy.
Mental stimulation: The more mentally engaged you are, the longer you can stay independent. Daily mental stimulation can help you stay mentally sharp longer, and it can also help ward off the onset of dementia. Senior living communities offer book clubs, educational lectures and other lifelong learning opportunities to provide
Promote emotional health: When seniors are no longer emotionally stable, they're more likely to become lonely or depressed. Emotionally healthy seniors are more likely to feel connected with their community, and more likely to feel strong enough to keep doing things for themselves and keeping themselves active.
Maintaining your mental, physical, and emotional health is not only a great way to have a better quality of life, but it can help you stay more engaged.
Declare Your Independence
If you're considering how a community can help you maintain your senior independence, start by writing down your care needs and the things you want to keep doing in the near future. Then think about what you may need 5 to 10 years from now. Finally, do some research and take a few tours of your top choices to find the best community for you. A good place to start exploring your options is with our Find a Community locator tool. With over 140 communities around the country, Life Care Services is sure to have an option that fits your budget, lifestyle and plans for the future.
Subscribe to Senior Living Communities Insights