The Dangers of Seniors Living Alone
Oct 23, 2019
Independence, freedom and self-reliance are woven into the fabric of American culture. There are scores of movies, books and songs about the loner who relies on their wits and skills.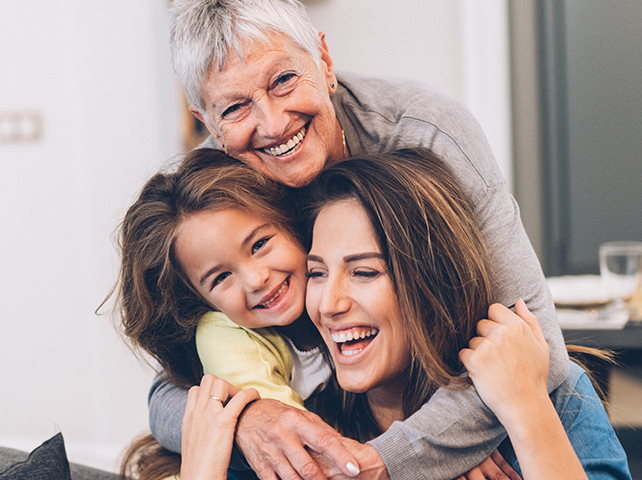 Independence, freedom and self-reliance are woven into the fabric of American culture. There are scores of movies, books and songs about the loner who relies on their wits and skills. As teenagers, most of us couldn't wait to be out of the house, making our own decisions. But as we grow older, what was thrilling in our teens and adulthood can start to become dangerous and risky.
According to the Administration on Aging, as of 2017, about 28% (14.3 million) of older adults are living alone (9.5 million women, 4.8 million men). But what are the dangers of seniors living alone? And is moving to a senior living community actually preferable to aging in place? This post will compare the benefits of senior living versus seniors living alone. And whether it's possible to still be independent, happy and healthy while securing your future.
Living Alone Can Be Hazardous to Your Health
The truth is, as much as we value our freedom, humans are highly social, and even the most introverted of us need some form of human interaction. And while we might like to think of ourselves as self-reliant, we need others for our physical, emotional and psychological well-being. As we age, our circle of friends can start to dwindle, and it can become difficult to make new ones. If you're at home by yourself, here are nine dangers of seniors living alone:
1. Isolation: Research has linked social isolation and loneliness to higher risks of high blood pressure, heart disease, obesity, a weakened immune system, anxiety, depression, cognitive decline, Alzheimer's disease and even death. On the other hand, people who engage in meaningful, productive activities with others tend to live longer, be happier and have a sense of purpose.
2. Depression: Depression, which can show up as a general loss of interest, concentration, energy, appetite and motivation, can be a symptom of social isolation. But you don't have to be socially isolated to suffer from it. When you live alone, symptoms of depression can go unchecked because you don't have someone else to notice.
3. Anxiety: Anxiety is often the result of feeling unsafe, which can be magnified when you live alone and don't have someone to talk to on a regular basis. The symptoms of anxiety include insomnia, shortness of breath, heart palpitations, dry mouth, nausea, dizziness, muscle tension, and numbness in the hands and feet.
4. Lack of Help: If you fell in your home and were unable to reach your phone, would others know? If the answer is no, you could find yourself stuck in a helpless situation for hours or even days.
5. Risk of Falling: Falls are one of the leading causes of death and morbidity among seniors, and the risk of falling and experiencing a traumatic injury increases dramatically as we age. Living alone, you don't have an extra pair of eyes to watch out for tripping hazards, and you also don't have someone who can help you if you do fall.
6. Risk of Accidental Overdoses: With every additional birthday, you're more likely to be taking prescription medications, and with that comes an increased risk of an accidental overdose. That's because it's easy to forget you've already taken your pills and take more. While occasionally doubling up on a prescription isn't usually much of a problem, if you're suffering from mild dementia, you could easily take three or more extra dosages.
7. Higher Rate of Malnutrition: If you spent most of your life living with someone who did the grocery shopping and cooking, malnutrition can become a possibility simply because of basic nutritional ignorance.
8. Unable to Do Basic Chores: When you live alone, you might find keeping your house clean is too much for you to handle.
9. Greater Chance of Missing Symptoms: When you live with someone, they can spot symptoms of illnesses and diseases that you may not notice or choose to ignore. Also, their concern may compel you to see a doctor.
Ways to Protect Yourself
So what can you do to maintain the independence you want while providing peace of mind for yourself and your family? If you want to continue to live alone, there are things you can do to limit the risks. It's also important to consider the benefits of living closer to other people and understanding your lifestyle options
Medical Alert Systems: If you fall or have a medical emergency, a medical alert system is an affordable way to ensure you have a way to get help.
Staying with Family: If you choose to live with a son or daughter, you may have to give up some privacy and freedom. But it can help alleviate financial stress while also providing emotional and social support.
Senior Living and Assisted Living Communities: If you're in good health, there are several benefits of a senior living community. And choosing a community with a full continuum of on-site care is a great way to preserve your independence while planning for the future. If you need help with activities of daily living — cooking, cleaning, bathing, medication reminders, etc. — an assisted living community is perhaps the best way to maintain as much freedom as possible while keeping social connections.
Exploring Your Options
Life Care Services® owns and operates senior living communities all across the country. Because we're an innovative leader, our communities offer calendars full of engaging activities, chef-prepared meals, and a holistic approach to wellness. To find a community near you, use our location tool.
Subscribe to Senior Living Communities Insights