The Power of a Positive Attitude as You Age
Feb 28, 2022
Having a positive attitude toward aging is powerful, and is the first step for seniors to enjoy a happy life. There are so many reasons to be positive at an older age.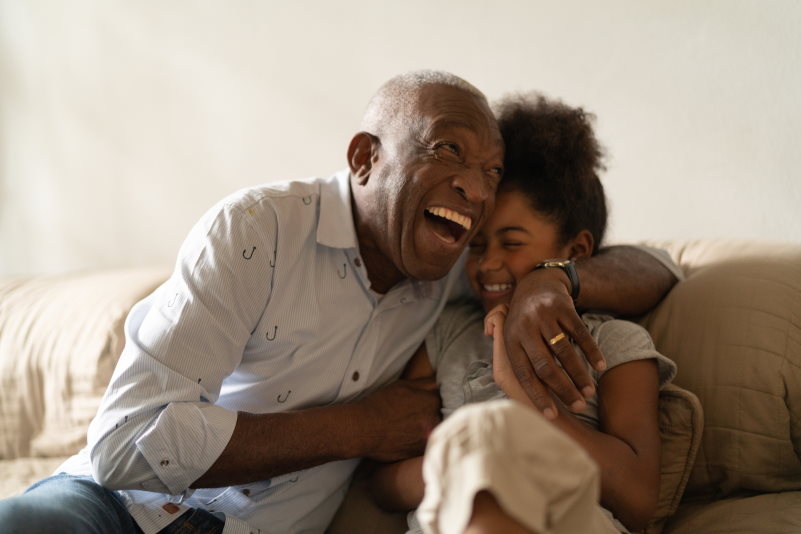 5 Ways to Have a Positive Aging Experience
Having a positive attitude toward aging is powerful, and is the first step for seniors to enjoy a happy life. There are so many reasons to be positive at an older age. As an older adult, you have:
Less of an obligation to work.
More time for fun activities.
Reduced stress without household responsibilities.
The idea of aging can be a source of anxiety for many people, especially those who aren't sure what to expect or how to navigate the experience. Growing older is a fact of life, and it is not a journey that should be feared, but rather, one that should be embraced.
With support and resources, you have everything you need to look forward to a positive aging experience. Life Care Services has put together a list of five ways you can find that positive attitude and use it to plan.
Get into the right mindset

When we define positive aging, we aren't discarding the fact that growing older comes with some challenges. While older adults deal with medical, financial, and social concerns, they also have unique opportunities for enjoyment such as the ability to make new friendships, explore new activities, and learn new ideas. Putting a focus on the mindset of what is ahead is key to having a positive attitude about aging, because there is so much yet to be discovered in retirement. Enjoy every day with an optimistic and curious mindset!

Think about your real interests

Those who question how to age gracefully often contemplate their next steps in life. It's easy to be positive when you are having fun with activities you enjoy. Now is the time to think about your real interests. Maybe you didn't have time for a hobby while raising children or working full time, or you have always wanted to accomplish certain goals. At this stage in life, you have the time to pursue what you want.

Invest in others

No one benefits from isolation and loneliness, so many older adults find enrichment through close friendships with others who are at similar stages in life. By investing in others, you may find an entirely new outlook on life through shared experiences, laughter, and lasting friendships. Being a social person can be scary, but it's worth it! Meet with people, tell your story, and listen to their backgrounds. You can find others who have common interests by joining clubs or participating in appealing activities. Additionally, take part in volunteering your time and energy toward philanthropic causes that interest you, such as a school program when you can inspire younger generations.

Invest in yourself

The idea of personal investment and positive aging revolves a lot around self-care. Great ways to invest in yourself include:

Eating healthy
Getting enough sleep
Personal hygiene
Exercising
Focusing on mental wellness

A positive personal investment sets you up for success in nearly everything you do.

Move forward not backward
Progression looks different for everyone, but a few general ideas apply for all. Those who fit prime examples of successful aging are able to let go of the past and look to the future. Perhaps you want to shed bad habits or have dealt with traumatic experiences. Move forward with a new outlook and a fresh perspective on all the wonderful experiences that are yet to come.
Experience Positivity with Senior Living Support from Life Care Services
If you are about to embark on a new journey, Life Care Services can provide you with support, every step of the way. Positive aging experiences are meant to be cherished and you can enjoy life as an older adult with a plan that meets your needs and desires.
When you're ready to begin, take a look at our find a community tool. With more than 130 communities available across the country, the perfect fit for your positive outlook is just around the corner.
Subscribe to Senior Living Communities Insights