Why Environmental Wellness Matters When Choosing A Retirement Community
Apr 21, 2020
As you or your loved one research senior living communities, you'll quickly discover that most stress their approach to wellness for living a healthier, longer life.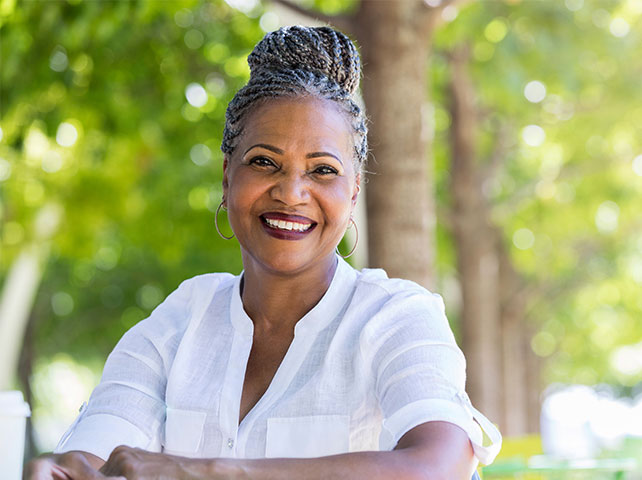 As you or your loved one research senior living communities, you'll quickly discover that most stress their approach to wellness for living a healthier, longer life. You'll hear a lot about opportunities for physical activities, proper nutrition, lifelong learning, programs and classes.
But did you know that environmental wellness for seniors is just as important? The environment in which you live and how it's cared for contributes greatly to enriching your mind, body and soul.
What is Environmental Wellness?
Environmental wellness is all about living a harmonious lifestyle that's respectful to others, your surroundings and the planet earth in ways that contribute to a healthier world for all. Interacting with nature and protecting your environment, having adequate shelter and personal safety are all factors that contribute to your overall wellness.
Environmental Wellness in Senior Living Communities: 11 Things to Look For.
The environmental factors of a senior living community, inside and out, affect the health and wellbeing of all residents. When researching or touring a community, here are 11 environmental wellness examples to look for or consider that affect your wellness.
The Great Outdoors
Are there inviting outdoor spaces and courtyards to enjoy? Research shows that being outdoors can lower depression and stress. Getting out in the sun also boosts your vitamin D, which improves your bone health, mood, sleep, and immune system.
The Nature of Things.
Are the grounds filled with plants and trees? They provide fresh air and oxygen, prevent soil erosion, provide food and shelter for animals, and reduce noise pollution and the greenhouse effect. Their effects also have even been shown to boost the immune system during flu season!
Room to Grow.
Are there community gardens where residents can grow fresh, nutritious fruits and vegetables to be enjoyed at home or used in the dining facilities? If you have a patio or balcony, are you allowed pots for vegetables and flowers? Gardening is good for the environment, good for the body and great for the soul.
Breathe Deep.
How's the air quality? Is the community in a quiet neighborhood or rural area or near a heavily traveled road or industry? Air pollution can irritate the eyes, nose, and throat. It also poses more serious health risks such as affecting the heart and cardiovascular system and aggravating respiratory conditions.
How does it look?
A well-maintained community that's appealing to the eye and feels like home, inside and out, can do wonders for your mood and lowers stress. It can even help you sleep better.
Does it sparkle?
Environmental wellness for seniors starts with a community that's clean and hygienic. Quite simply, people who live in a clean, healthy environment fall less to illness and live longer than those who don't.
What's in the Wash?
What detergents, cleaners and solvents are they using? Many conventional cleaners contain harmful chemicals that leave residues that can be absorbed by our skin and inhaled into our lungs. This can lead to serious health issues. On the other hand, green cleaning products reduce health issues and they're better for our waterways.
Reduce, Reuse, Recycle.
Is the community making a concerted effort to reduce landfill waste by recycling paper, glass and plastics? Is it easy for you to do the same? Are they composting? Reducing waste helps cut down on pollution and preserves our natural resources. It also helps improve your overall health and happiness.
The Power of Energy Efficiency.
Conserving energy reduces our carbon footprint and saves money. It also improves physical and mental health by creating a healthy living environment with healthy air temperatures, humidity levels, noise levels, and improved air quality. As you tour a community, ask if they use solar energy. Do lights have motion sensors? Is there plenty of natural light? Do residences have Energy Star rated appliances? Do they use smart thermostats throughout the community? Have the heating and ventilation systems been cleaned or upgraded?
Is it Safe?
The spatial design and layout of a community go a long way in creating a safe and healthy environment by reducing the risk of falls and accidents. A few things to look for include, are the hallways well lit, easy to navigate and include handrails? Are there elevators for people who have trouble with stairs? Are team members available to help with things like moving furniture, changing light bulbs and carrying groceries and large packages? Also, is the community in a safe location?
Happy Means Healthy.
A fun and lively social environment full of good friends play a big role in enriching our physical and mental wellbeing. Studies have found socializing can bolster the immune system, help you recover more quickly from illness, lower blood pressure and reduce the risk of depression and heart disease. If you're in an environment that makes you happy, you'll feel more comfortable, inspired and engaged in life.
An Environment Fit For You.
The health benefits of environmental wellness are enormous and should be seriously considered when choosing a senior living community. At Life Care Services, we're dedicated to creating a healthy environment in all our communities where residents can thrive and enjoy a longer, happier life. We're helping to make the world a better place now and for future generations. To find an LCS community near you, use our community locator tool.
Subscribe to Senior Living Communities Insights