Why Senior Living Communities Are Adopting the Montessori Method for Memory Care
Sep 4, 2020
Adapting the Montessori Approach to Dementia Like many, you may have heard about the Montessori Method but not know what it is or what makes it so different from other approaches to teaching.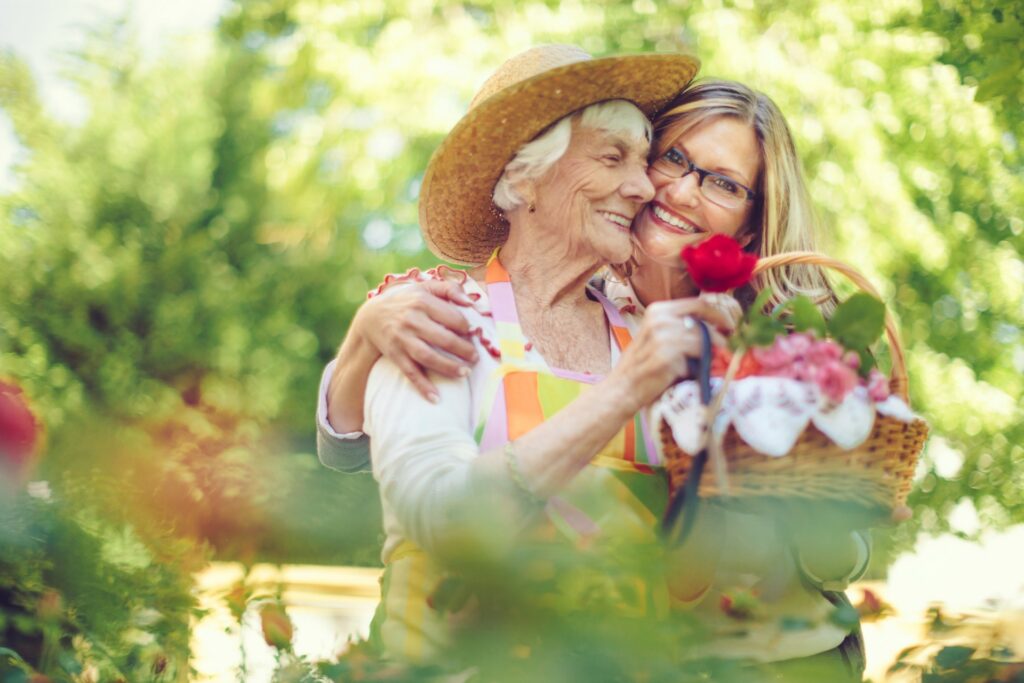 Adapting the Montessori Approach to Dementia
Like many, you may have heard about the Montessori Method but not know what it is or what makes it so different from other approaches to teaching. And that's okay. All you really need to
know is that after a century in practice, it has a proven record of success. In fact, it is such a success that many communities have created Montessori dementia programs that modify the
techniques first created for children to people with dementia. At LCS, we have taken the key foundations of the Montessori approach and developed the Heartfelt CONNECTIONS – A Memory Care Program® that promotes physical and emotional well-being, supports daily functioning and maintains a sense of purpose, satisfaction, dignity and quality of life.
What is the Montessori Method?
Though it still seems like a new idea in the United States, the Montessori Method was developed in the early 20th century. It continues to gain popularity based on its unique approach. At the root of the method is the belief that when teaching children (or people with dementia), you should consider their capabilities and their needs.
Asking "What can they do?" and "What do they like to do?" allows teachers (or caregivers) to find just the right balance in what students (or people with dementia) are capable of handling. Too much of a challenge, and they will quickly become too frustrated. Too little and they become bored or disinterested. The trick is to create a task that is just a bit beyond their comfort zone.
At LCS, our skilled, trained and compassionate team uses this foundation of the Montessori Method to find insights gained from each life story to develop person-centered activities and
programming for each resident.
Your loved one's life story is at the heart of Heartfelt CONNECTIONS.
We engage with our residents and their family members to accomplish the following:
Record life achievements, events and special occasions to celebrate
Capture memories and collect pictures to provide comfort and pleasure
Identify key memory cues and triggers
Promote and support mental, physical and emotional stimulation
Aid conversation with friends and family
What are the Benefits of Adopting a Montessori Approach to Dementia?
If you have a loved one who is dealing with memory loss or memory problems, you are probably familiar with the basic approach to making them as comfortable as possible in a memory care setting. Now let's explore the benefits of adding Montessori based dementia activities in long term care.
The Montessori Method is gaining traction with memory care experts and family caregivers because of its focus on getting to know the person behind the dementia. Quite simply, the best way to provide quality care for people with dementia, is to focus on the individual. By understanding their specific needs and their unique abilities, you can create a customized level of care.
A key element in the Heartfelt CONNECTIONS program is that our team reduces frustration and build self-esteem among residents, by scheduling more challenging activities and tasks at appropriate times in the day to maximize remaining abilities. For example, your loved one might tackle puzzles or painting in the morning and wind down towards sunset with a quiet walk or soft music before bedtime.
It's common for people with dementia to become paranoid or withdrawn as the disease advances. However, in most cases, they will still retain their long-term memories. The Montessori Method is grounded in a philosophy of personal touch and positive attitude which allows caregivers to use a resident's memories to make them happier and more comfortable.
These memories may involve gardening, cooking, painting or any number of activities. What matters is that by getting to know each resident as an individual, it allows caregivers to create an environment in which people with dementia can participate in something they used to regularly do, thus giving them a real sense of accomplishment and an improved quality of life.
The Montessori Method can also be used to enhance daily activities as well. Something as mundane as getting dressed becomes increasingly difficult for people with dementia. But if you break the process down into smaller tasks and practice repeating them, it is possible to help people to regain at least a bit of the independence the dementia robs them of. And that's precisely what the Montessori approach to dementia is all about — providing meaningful engagement, nurturing self-esteem and allowing people with dementia to make their own choices when possible.
In the Heartfelt CONNECTIONS – A Memory Care Program® our team learns key points of interest for each resident.
From a bench near a small fountain to a walking path or potted plant garden, Points of Interest bring simple joy to residents with dementia diagnosis, allowing them to sit and take in the sights, sounds
and smells that create a peaceful and relaxing moment. They also provide the perfect environment for conversation.
The Montessori Approach to Dementia Has Shown Promising Results
Like all methodologies, results are bound to vary based on a number of variables. However, institutions that have adopted this Montessori approach to dementia have already seen a number of positive results.
A District of Columbia's Office on Aging report from 2006 found that people with dementia did respond better to the Montessori approach. They showed increased levels of engagement as well as a greater ability to handle difficult tasks when compared to traditional, non-Montessori teaching.
Additionally, a 2011 report out of Australia demonstrated how this Montessori approach to dementia allowed a senior living community to completely eliminate its use of antipsychotic drugs, which were previously used by 75% of its residents. The same community was also able to reduce the use of sedatives from 67% of residents to just 2%.
Learn More About the Montessori Approach to Dementia
If you're looking for a memory care community for a loved one with dementia or Alzheimer's, do some more research on the Montessori Method to see if it seems like a good option for you and your family. And as you do your research, also check out our 5 must-haves in memory care communities to learn how to make your loved one more comfortable in memory care.
At communities managed by Life Care Services, we are grounded in the belief that the abilities that remain are far more important than what is lost.
Subscribe to Senior Living Communities Insights