Why Wellness Matters: The Importance of Wellness Programs in Senior Living
Mar 10, 2020
Great news: We're living longer. In fact, for the first time in history, residents of high-, middle-, and low-income countries are likely to live to 60 years of age and beyond.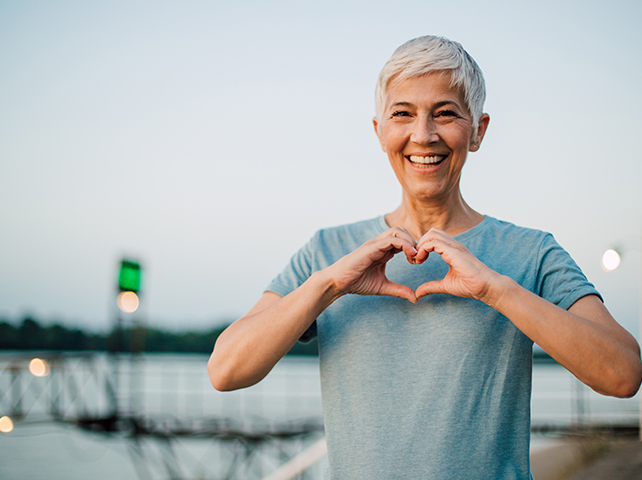 Great news: We're living longer. In fact, for the first time in history, residents of high-, middle-, and low-income countries are likely to live to 60 years of age and beyond. Longevity is one of the greatest achievements of our time.
Time to Thrive
But this success story is hollow if the quality of those extra years is compromised because of poor health or a loss of autonomy. Research consistently shows that making the most of these years depends largely on our lifestyle choices. And it's much more than simply physical health.
Thriving requires looking at the whole picture. Physical well-being, emotional health, intellectual engagement, social connection, financial preparedness, housing and environment, all play vital and interconnected roles in helping us make the most of living. It's a practical, holistic philosophy that encourages a lifestyle that enhances the body, mind and spirit.
Why Are Wellness Programs Important?
Wellness, as described by the National Wellness Institute, is an active process through which people make health and lifestyle choices toward a better life. Research on healthy aging continually shows that seniors who embrace wellness as part of everyday life receive significant benefits.
That's why senior wellness programs, especially in senior living communities, are becoming more popular. Wellness programs offer opportunities to be more social and active, and promote a healthy lifestyle within the community for a better quality of life. Senior wellness programs have been known to help with overall well-being and dealing with issues such as depression, reduced mobility, lack of independence, safety concerns and age-specific health.
With senior wellness programs, residents find it easy to be proactive about their health and well-being. Nutritious meals in dining rooms, and on-site fitness centers with classes, pools, and even personal trainers facilitate caring for your body. Community programs, resident clubs and activities help you learn, expand your horizons and build relationships with others. And many communities have religious services, Bible studies, meditation classes, support groups, or on-site counselors to help you stay spiritually connected and emotionally healthy.
Providing a robust wellness program, therefore, is an excellent way for a retirement community to support resident health, happiness and engagement. In fact, many people who understand why wellness programs are important are attracted to senior living communities today because of the focus on wellness.
The Importance of Health and Wellness
The results of this focus on wellness at senior living communities are showing. The Age Well Study is an ongoing five-year analysis evaluating the effects of living in a Life Plan Community on residents' cognitive, physical, and psychosocial health and well-being. The study, conducted by Mather Institute in partnership with Northwestern University, measures residents' self-reported health and wellness metrics through a survey taken annually for five years.
In the first year of the study, it was reported that Life Plan Community residents tend to have greater emotional, social, physical, intellectual and vocational wellness than their counterparts.
The second year of the study took a closer look at Life Plan Community resident wellness. Results show that residents with higher scores on personality traits of openness to experience and extroversion reported the highest levels of healthy behaviors. Residents who form strong bonds within their community tend to have better overall health.
Additionally, a 2017 report from the International Council on Active Aging found that in Life Plan Communities with a wellness program, 91% of residents say their health and wellness is good, very good or excellent.
The Age Well Study is ongoing, but the early results show that living in a Life Plan Community with a focus on senior health and wellness is beneficial. To learn more about 8 dimensions of wellness that can enhance your life, read this post.
Subscribe to Senior Living Communities Insights