The 9 Best Chicago Retirement Communities for Seniors
Aug 3, 2022
Where are the best places to retire in Illinois and why do seniors choose those locations? Is it the care? The activities? The people? For many seniors who are researching senior care in Illinois, it's the right combination of all of these factors.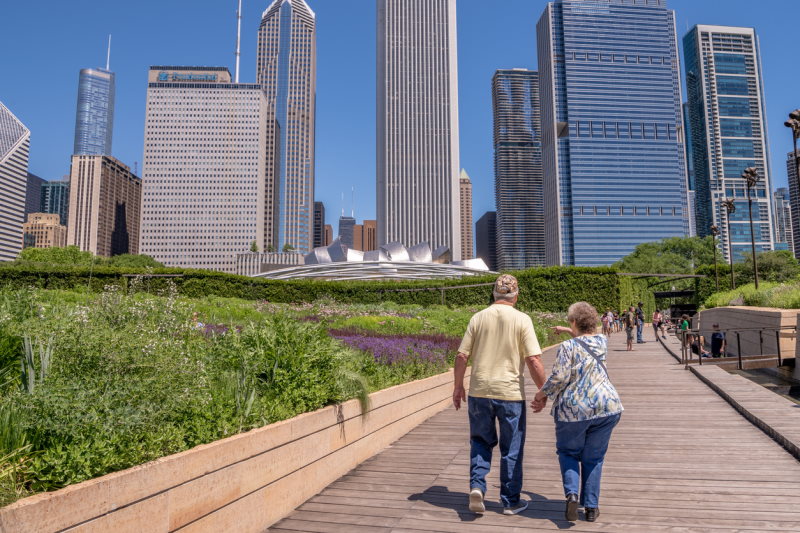 From the northern and southern suburbs to the city of Chicago, finding the best retirement communities in Illinois may take a little help from a trusted guide. Life Care Services is here to help. We've narrowed down the list to retirement communities in Chicago and the surrounding suburbs. Take a look!
Clarendale of Addison
Featuring modern residences in the Chicago suburb of Addison, Clarendale of Addison is a spacious, elegant senior living community with independent living, assisted living, and memory care options for seniors. From the moment you walk through the door, you will be greeted with a smile and impressed with the exceptional modern design of the property. From a restaurant-style dining room and bistro to the warm, welcoming patio, Clarendale of Addison raises the bar for senior living experiences.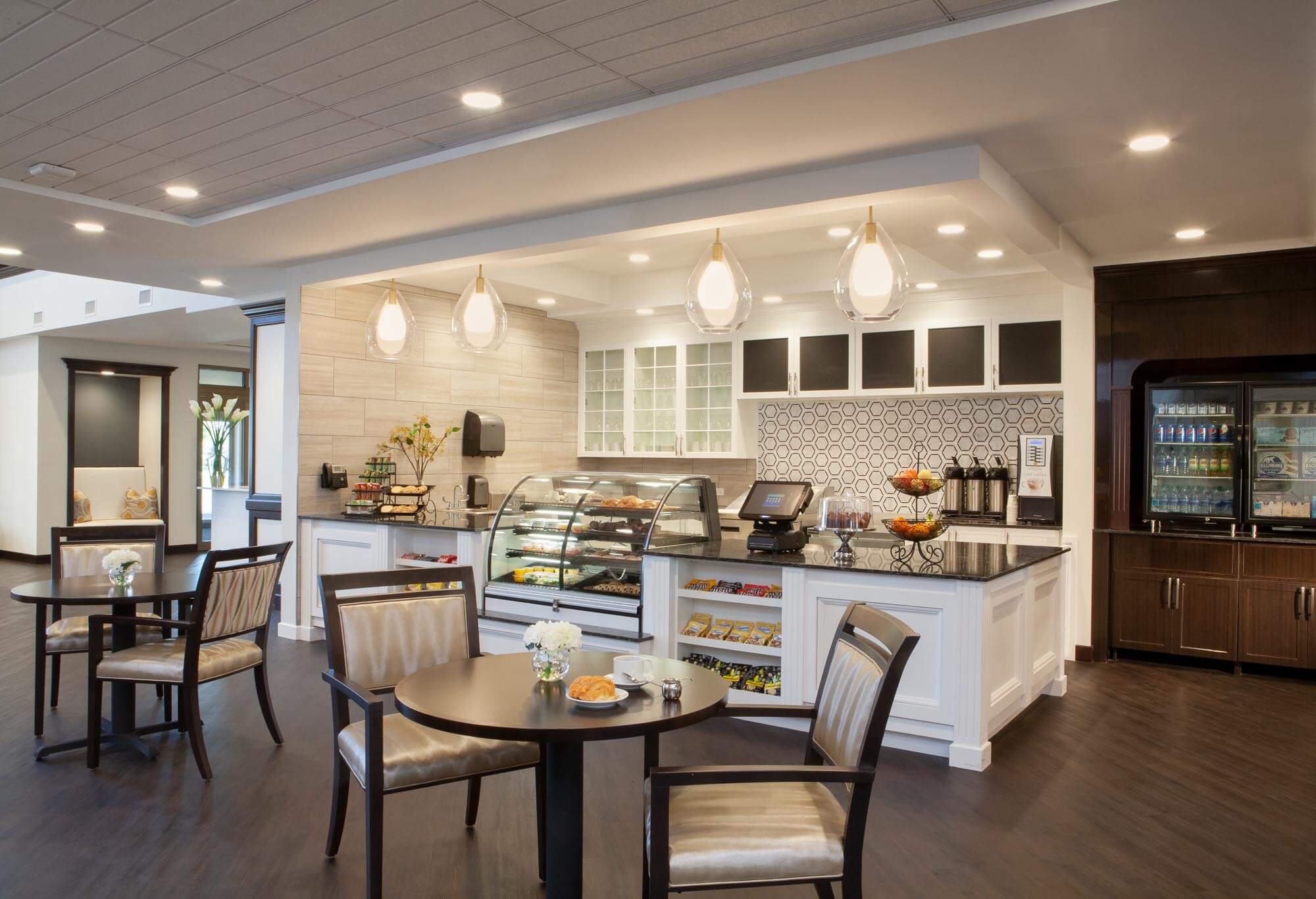 There are many engaging activities and outstanding accommodations to enjoy, all of which are supported by a professional staff. Plus, Clarendale of Addison makes it easy to transition through the continuum of care when necessary and has excellent support programming for residents with various needs.
Luther Village
In the heart of Arlington Heights – a hub of commercial and residential life in the northwest suburbs of Chicago, Illinois – is Luther Village, the first full-equity, cooperative ownership senior living community in the Midwest. With housing options ranging from studio apartments to stately brick homes, residents at Luther Village enjoy the freedom of independent living without the burden of daily chores like home maintenance or meal preparation. If needed, the community's on-site registered nurses provide valuable peace of mind.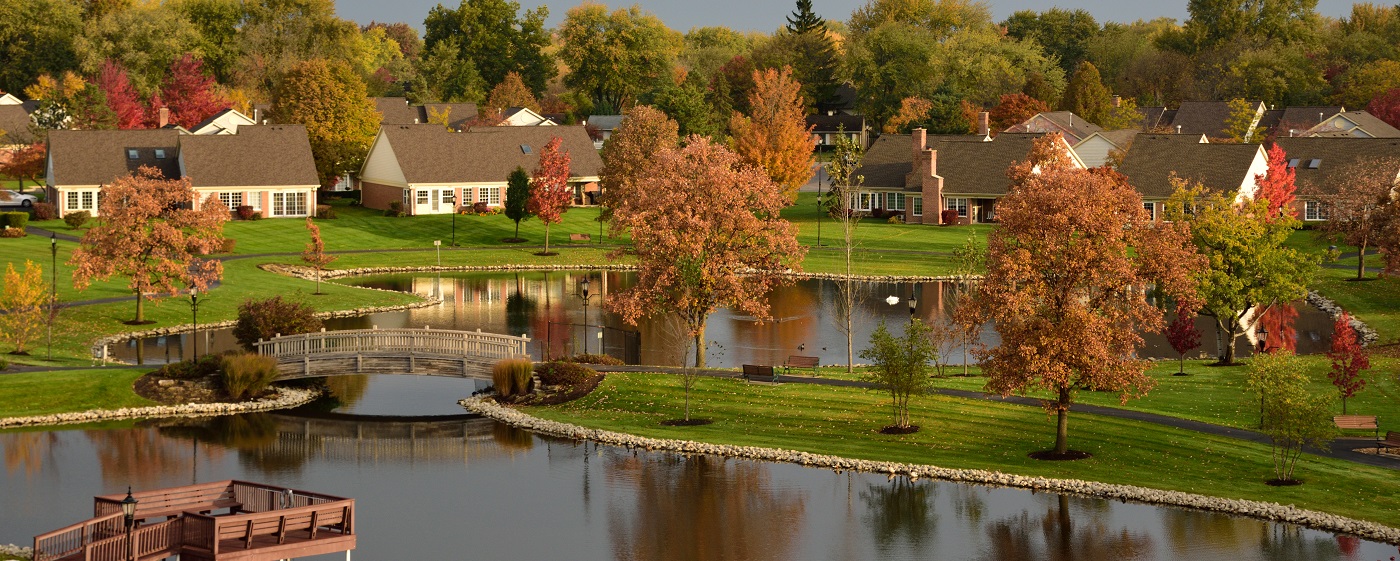 A day at Luther Village might be spent dining at the Lakeview Club, fishing at the pier, or taking a stroll around the serenity gardens. Without leaving the Luther Village campus, residents can take care of their banking needs, pick up prescriptions at the pharmacy or get their hair cut at the salon. The stellar location, caring staff and first-class amenities at Luther Village enable older adults to "retire right" and maintain active, enriched lifestyles.
Clarendale of Algonquin
Connected living in a warm and hospitable community. That is the best way to describe Clarendale of Algonquin, located in the northwest suburb of McHenry County. Here, residents enjoy exceptional LCS Signature Experiences in a quaint village where hospitality, friendship, family and comfort are paramount.
Whether residents are seeking help with day-to-day chores in independent living, support with daily tasks in an assisted living setting or specialized options for those with memory care needs, Clarendale of Algonquin has living environments to suit their needs. Residents enjoy game nights, conversing in spacious common areas, enjoying the breeze on the patio and sharing exquisite cuisine in a restaurant-style dining room.
Monarch Landing
Situated on a beautiful 60-acre campus, Monarch Landing is a comprehensive Life Plan Community/Continuing Care Retirement Community in the Chicagoland suburb of Naperville with health services and living amenities for all seniors to enjoy.
As an active independent living community, Monarch Landing also has a health center and offers memory care. Designed to provide only the best senior care in Illinois, residents have access to a full continuum of care on site, in addition to enjoying daily activities, social outings and cultural events. Seniors at Monarch Landing live an engaging lifestyle in a community that cares.
Clarendale of Mokena
Only a short distance from historic downtown Mokena, Clarendale of Mokena provides senior living excellence in comfortable, enjoyable surroundings. With options for independent living, assisted living and memory care, Clarendale of Mokena is enjoyed by seniors with varying needs (and their pets). Take a photo in the picturesque green space, enjoy a snack or a beverage at the bistro or exercise in the fitness center.
Along with offering a thriving community for independent living residents, Clarendale of Mokena provides individualized care for those who live in the memory care neighborhood. Additionally, staff support those who need help with daily activities in assisted living.
Sedgebrook
Those seeking a vibrant independent or assisted living community in northern Illinois will find comfort and community at Sedgebrook. Just off Route 45, Sedgebrook is located in Lincolnshire and is truly a place to enjoy a new beginning with wonderful experiences for everyone. Similar to the other communities on this list, Sedgebrook is a Life Plan Community/Continuing Care Retirement Community so residents can receive the care they need as they age within the community they know and love.
Residents choose how they want to live their lives and experience new adventures in a retirement community providing exceptional living accommodations, a gorgeous outdoor pavilion and courtyard, an aquatic center, the Shoreline Restaurant, Harvest Bistro and more.
Clarendale Six Corners
Located in the storied and vibrant Portage Park neighborhood on the northwest side of Chicago, Clarendale Six Corners is a brand-new urban senior living community with boutique hotel-style services and amenities. Designed for independent living residents who want to remove daily chores and home maintenance from their lives, Clarendale Six Corners also offers assisted living and memory care.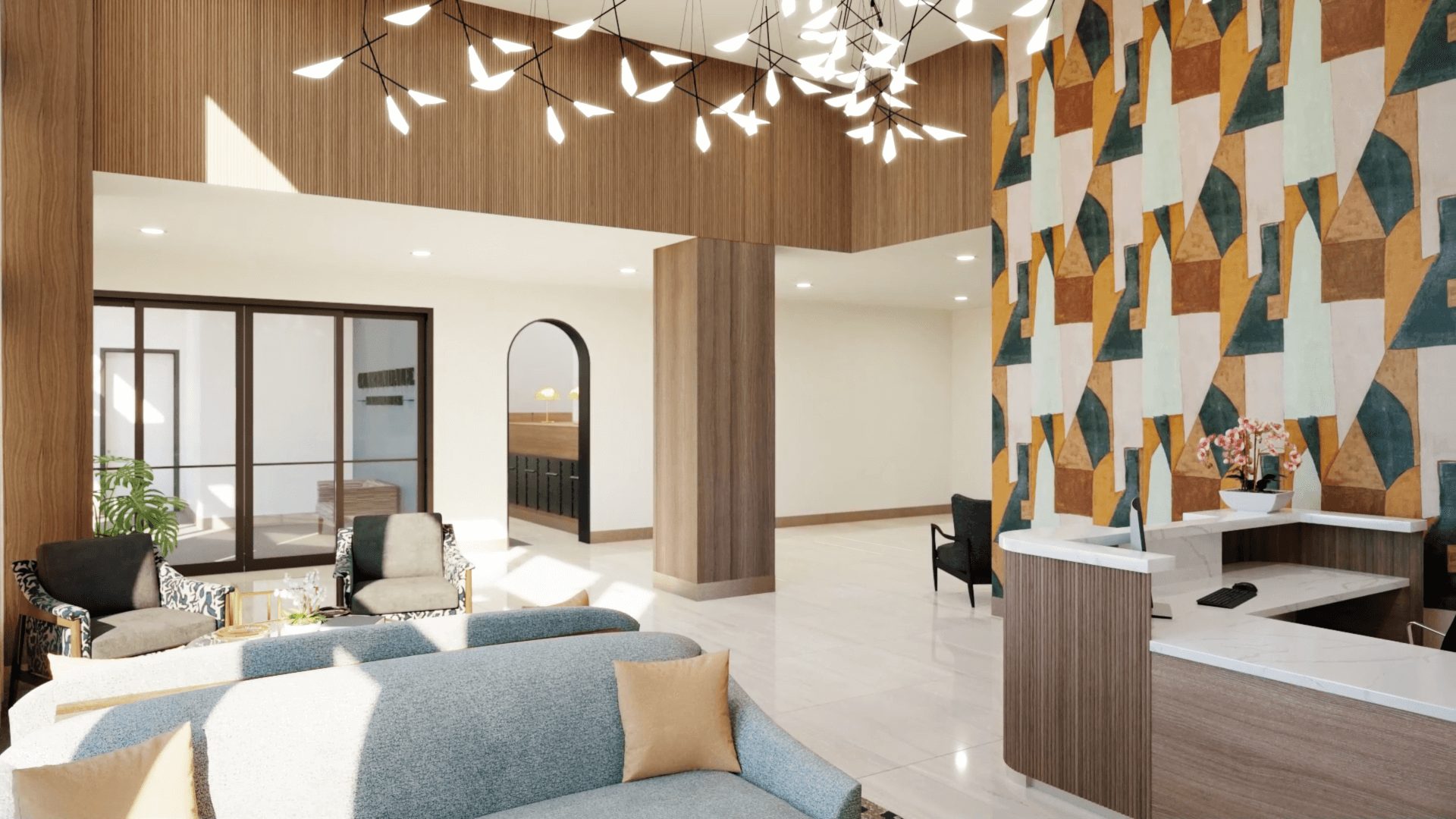 Excitement, fun and friendly hospitality are found at Clarendale Six Corners, which features a beautiful outdoor terrace, modern amenities such as a fitness center, artist studio and a salon/spa to provide a five-star senior living experience.
The Clare
Found in the heart of downtown Chicago's Gold Coast, The Clare offers residents first-class retirement living amenities, care, and services. Only steps from fine dining, vibrant cultural destinations, and entertainment options, The Clare features a thriving independent living community with assisted living and memory care options conveniently available. The location accommodates ongoing support needs as a highly rated Life Plan Community/Continuing Care Retirement Community, and residents have access to the health center for treatment and care.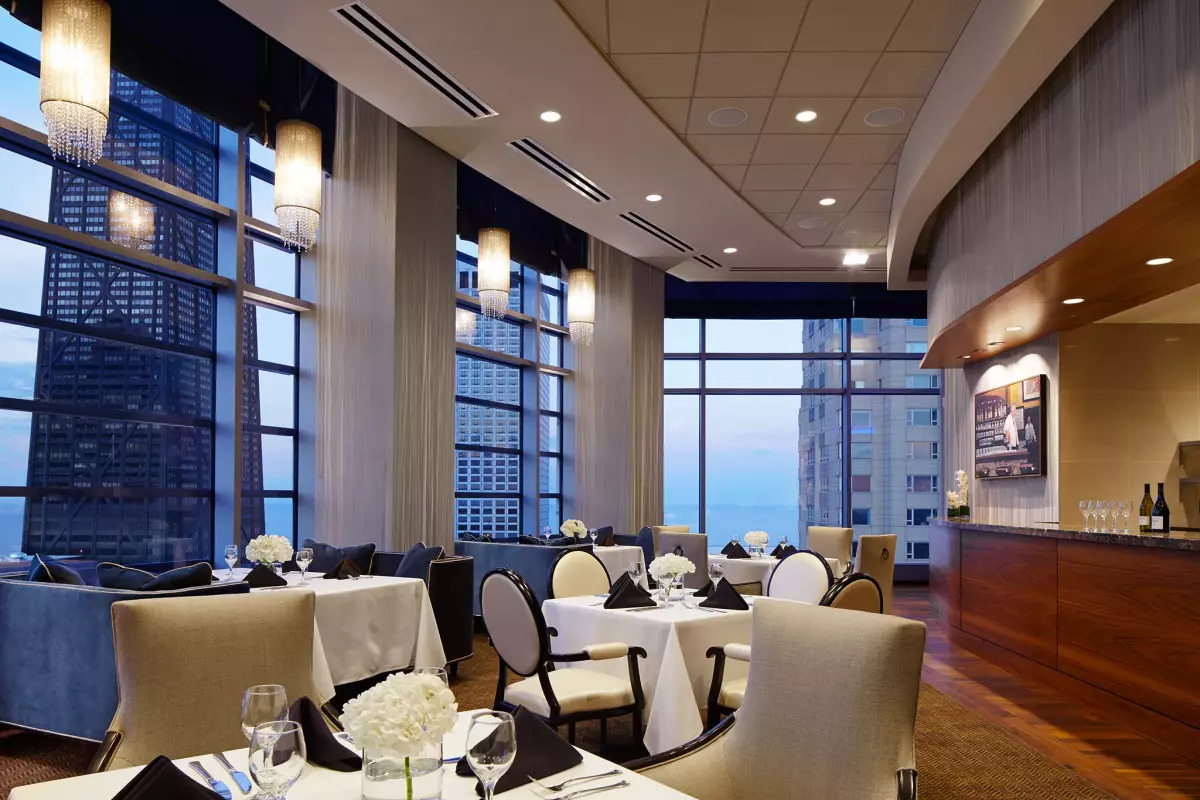 Seniors live their best lives at The Clare. They love every minute of spacious apartment-style living, enjoy wonderful gourmet meals from the award-winning executive chef and take part in lifelong learning experiences.
The Roosevelt at Salt Creek
Minutes from Elmhurst's thriving commercial district, The Roosevelt at Salt Creek is an intelligently designed independent and assisted living community in one of Chicago's most sought-after western suburbs. Whether residents are looking to maintain their active and independent lifestyles, or seeking assistance with daily tasks like medication management, they can find the support they need at The Roosevelt.
Amenities like restaurant-style dining, a full-service hair salon, and fitness center make it easy for residents to nurture their health and wellness. Recent renovations add fresh and modern touches to the community's vast living spaces. At The Roosevelt, top-of-the-line amenities and compassionate care go hand-in-hand.
Wyndemere
Only a short distance from the shopping, dining and entertainment in downtown Wheaton, Wyndemere is a wonderful senior living community. A Life Plan Community/Continuing Care Retirement Community, Wyndemere offers independent living, assisted living and memory care on site.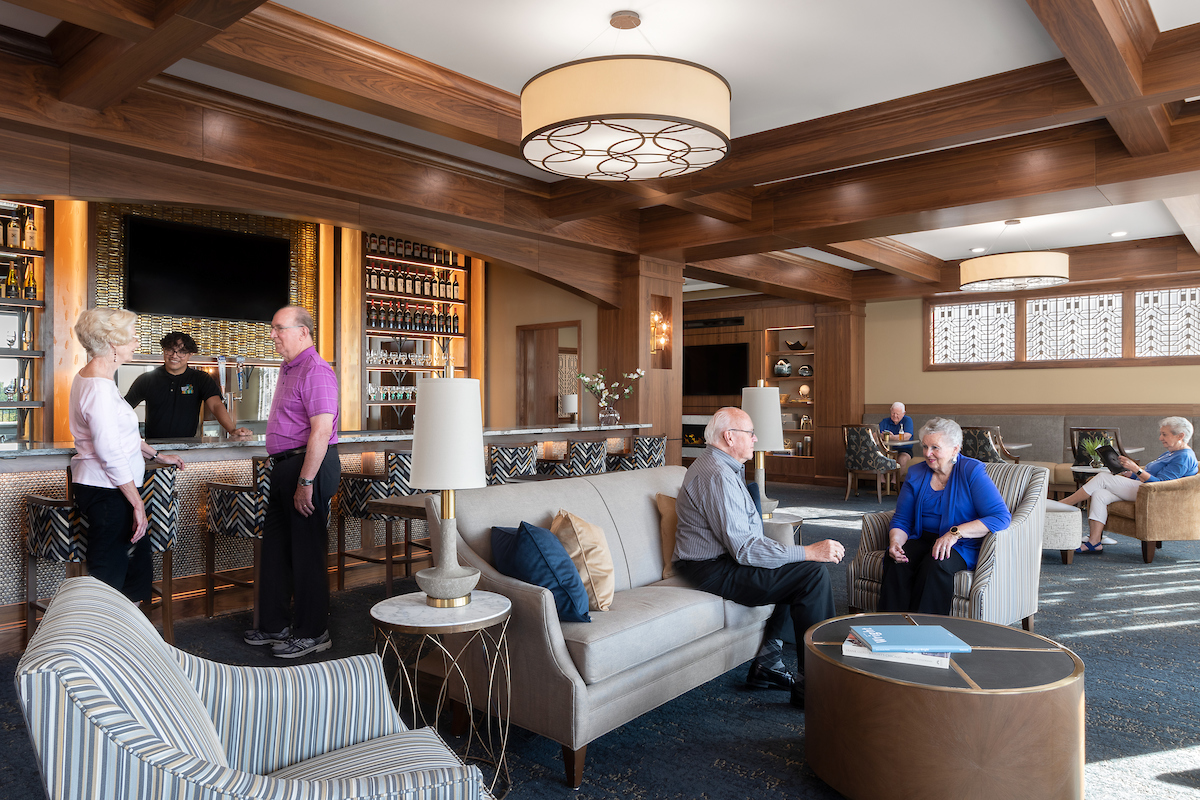 There is so much happening in this community. From personal fitness options to guest lectures and fine dining, residents have everything they need to live life to the fullest. Additionally, Wyndemere has supportive care and engaging opportunities for all across three neighborhoods that make up the community.
Find Your Chicagoland Retirement Community with Life Care Services
With options for every lifestyle and care requirement, Life Care Services manages over 140 communities across the United States and can help you or your loved one find an exceptional senior living experience around Chicago. Our team can help you narrow down your search, pairing seniors with the community that meets their needs. Fall in love with new hobbies and receive professional care and support that lets you live life to the fullest. Find a community, today!
Subscribe to Senior Living Communities Insights