What To Do With Your Parents' Possessions Before Moving to a Senior Living Community
Jul 17, 2019
For older adults, moving to a senior living community — with no home maintenance, cooking or cleaning responsibilities — can be incredibly liberating.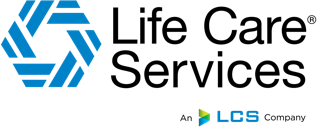 For older adults, moving to a senior living community — with no home maintenance, cooking or cleaning responsibilities — can be incredibly liberating.
For their adult children, however, the move itself can be overwhelming and emotionally fraught: What do you do when you have aging parents with lots of stuff they no longer want or need?
Moving elderly parents out of their home can instantly trigger a host of issues. One of the first often is, what do you do with a house full of things that have accumulated over years, perhaps decades? It's hard to decide what to do with the possessions your parents built their lives around, especially if the items have a special meaning to them (but not necessarily to you).
It may seem easier to move everything into your basement or rent a storage unit — but that only delays dealing with the stuff itself. Instead, consider employing these strategies to make paring down a bit more manageable.
We'll also explain the benefits of bringing in senior move managers or other senior moving services — impartial experts who won't have the difficult emotional attachment to the situation that you and your family may have.
First, some tips:
1. Divide And Conquer
Start by grouping common household items together and reviewing them as a single category. When you look at all the kitchen tools or all the bed linens together, it becomes easier to spot duplicate items or items that haven't held up well. Put the older, more worn items in a pile to donate or throw out; then take the newer ones and either let family members select what they'd like to have, or set it aside for a garage or estate sale.
TIP: If you can — and if they're willing — get siblings, your children, even your nieces and nephews to help you sort and separate. Family members who see how much there is to deal with will have a better appreciation for the time it takes to go through everything. It helps to have transparency in the process: You may have zero attachment to the dinged-up frying pan your mom used to make breakfast in every Saturday morning. But to someone else, that pan may represent a cherished memory.
2. Keep Heirlooms
Preserve items that have significant sentimental value. Ask your parents for the story behind the heirlooms. You may hear never-before-told stories, such as: "That's the watch I carried with me in Vietnam," or ,"Those earrings were a wedding present from my parents." If items have more sentimental than monetary value, consider repurposing the item to fit your lifestyle. Frame the watch and display it on your shelf, or have the earrings reset as a ring you can enjoy today.
3. Reduce the Image Inventory
Enlist the help of transfer service companies that can digitize 8mm film, video tapes, slides and photos so you can enjoy — and preserve — the memories in a compact, easy-to-access format. Safeguard copies of important documents such as birth certificates, marriage licenses and titles; scan copies of less-important papers that you'd like to preserve but not store.
4. Appraise Jewlery, Art And Collectibles
A professional appraiser knows the difference between treasure and trash. Mom's pearl necklace or the painting over the mantle could have monetary value — or just sentimental value. An appraisal can help you determine what's worth selling and what could be donated.
If your parents had collections, they may be worth an appraisal. If you choose to sell the group, take digital photos of the items so your parents can still reminisce about the objects without the need to store and maintain them.
5. Invite the Family
After you and your immediate family have decided what items you'd like to keep, invite extended family members and friends to come over and take what they want. Whether they want to keep a memento of your parents or they're simply looking to furnish an apartment for a college student, they'll help you pare down the possessions.
6. Sell the Items
If you're planning to sell items, you have lots of options, depending on how much time you want to devote to the effort.
In person: Consignment stores will take clothing, furniture and household items but some won't pay you until the items sell. An auctioneer can sell an entire household of items or just pieces that you think have value. You can hold a sale on your own, but hiring a pro who prices, stages and promotes a household sale could pay off in terms of a hassle-free experience.
Online: Etsy and eBay have large vintage and collectible markets where you can sell anything from collectible plates to handkerchiefs. You might find Facebook groups that are dedicated to buying and selling antiques. And free ads on Craigslist can help you dispose of basic items.
Don't expect to make a fortune from these sales. Current market trends often dictate what will "move." For example, if demand for antiques is down, your parents' bedroom furniture may not sell — but their retro 1950s dinette set may earn top dollar.
7. Donate the Items
For items that are usable but no longer wanted, making charitable donations is a good option. Bring kitchen utensils, pots and pans, and housewares to nearby shelters. Habitat for Humanity's ReStore program accepts gently used furniture, appliances and home improvement materials and resells them. Goodwill and The Salvation Army will take many other items. Keep records of your donations, so you or your parents can take a tax deduction for the items.
Consider Hiring A Senior Move Manager
If you've learned anything from this article, it's that downsizing someone else's belongings can be an overwhelming job, especially for seniors and their families. If your parents are moving into a senior living community, the staff may be able to recommend a senior move manager who can help you through the process. Contact Life Care Services® to learn more about making the move easier for seniors.
Senior move managers do just what the name suggests: They help manage every stage of the moving process, from space planning before the move to post-move support. These professionals often have backgrounds in gerontology, social work, health care, nursing or psychology.
6 Reasons To Hire A Senior Move Manager
1. They're Third-party Observers.
If you're anxious about your parents' move, they might pick up on it — and talk you into keeping more things than they have room for. If your relationship is becoming strained, going through their things can add to the stress, especially if they feel that you're bossing them around. A dispassionate senior move manager can often find a happy medium.
2. They're Experienced
Move managers know which are the reliable moving companies, how to put together a successful moving sale and where to find great cleaning services. They've also done this many times before and know how to solve problems you may not have anticipated.
3. They Can Help You Save Money
Although senior move managers' services can be expensive (a move may cost anywhere from $1,500 to $5,000, depending on the project) they're usually a good investment. Consider the time you'd have to take off work, the plane ticket you'd have to buy to get to your parents' house — costs like these add up quickly. Senior move managers also know what items are valuable and what aren't; this can help you make quicker decisions on what to do with certain items.
4. They'll Save You Time
You and your parents might spend hours deciding whether or not to keep certain possessions because of an emotional attachment to them. Since senior move managers have gone through this countless times, they know how to efficiently move a household.
5. They Offer Your Parents More Control — And You More Comfort
A senior move manager recognizes that since this is your parents' move, they're the ones to talk to. Senior move managers also know that it's hard for them to part with possessions they may have had for 30 to 50 years. As professionals, they'll help your parents through the emotional and physical aspects of relocation, while keeping the process moving. And they're more likely to find the best solution for every piece your parents want to keep.
6. They Help After The Move
It may be hard for you to get your parents situated if you have to fly home or go back to work right away after the move. A senior move manager can make sure they're set up in their new residence, setting up the rooms and arranging their possessions so they're comfortable.
If you're interested in hiring a senior move manager, find the resources you need through National Association of Senior Move Managers (NASMM).
You can also use our Find a Community tool to locate a Life Care Services community in your area. Some communities can even recommend senior move managers who have helped other residents in the community.
Subscribe to Senior Living Communities Insights